First-Time Homebuyer Grant
The Santa Clara County REALTORS® Foundation will provide a grant* of up to $10,000 for qualified first-time homebuyers.
To apply for the grant, review the program description and FAQ, then submit a completed intake form.
*The assistance comes in the form of a grant, so no repayment is necessary. There will be no payments or liens attached.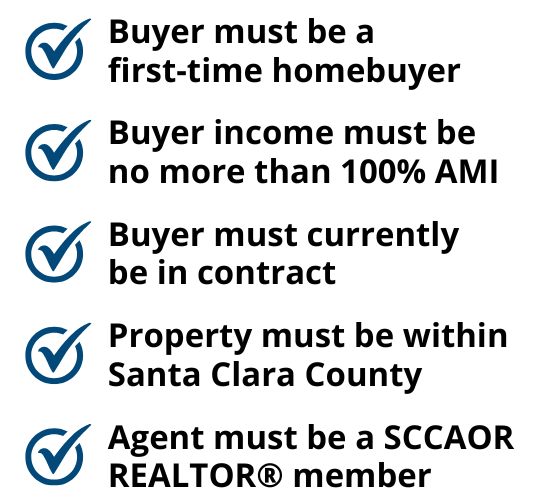 Answer the questions below prior to completing the Intake Form.
Are you currently in a ratified purchase contract with a minimum 25-day close?
Is the property located within Santa Clara County?
Is your REALTOR® a current SCCAOR member?