About the $1Million Homeless Challenge
The $1 Million Homeless Challenge is an initiative launched by the Santa Clara Realtors Foundation in 2015. The goal of the campaign is to raise $1 million to directly support organizations who are working to end homelessness in Santa Clara County. Homelessness is a severe issue for all cities and counties in Bay Area, due to the lack of available housing units and the rising cost of real estate and rents. The Santa Clara County Realtors Foundation is committed to helping those individuals and families who are struggling to find and keep sustainable housing. We hope that you'll join us in our challenge to make a significant impact in the lives of thousands of our neighbors, while also raising the quality of life for everyone in Santa Clara County!
The Bay Area Housing Crisis
Silicon Valley has been the world's epicenter of innovation and progress for the better part of the last two decades. Technology, talent, and capital have all converged in the area between San Francisco and San Jose, creating giant technology companies that hire well-educated, highly-paid, and tech-driven employees by the thousands. The explosion in work population in this area has presented serious challenges to the area's housing market, as limited geography complicates an already difficult terrain.
Unfortunately, as is often the case, there is a cost to progress. For lower-income, working-class families, the high cost of living in the Bay Area can present several challenges. Affordable daycare is often hard to find, lagging infrastructure causes hours in traffic delays, and affordable rent — because the average home price of over $800,000 is completely out of reach for most average wage-earners — is nearly impossible. For individuals and families who already live within limited means, one small series of events — an unexpected medical bill, a death in the family, a serious illness, a vehicle malfunction — can force hard-working people to the brink of homelessness. These mothers, fathers, sisters, brothers, spouses, partners, cousins, sons, daughters, grandmothers, and grandfathers become vulnerable to many elements out of their control, and often find themselves trapped.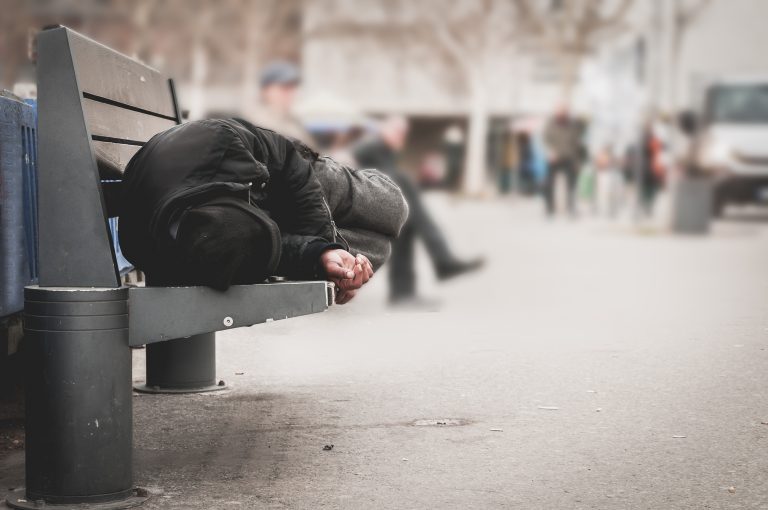 The $1 Million Homeless Challenge seeks to support these people who, for whatever reason, have fallen on hard times and need someone to listen and to help.
Data on Homelessness in Santa Clara County
Information gathered from the 2017 Santa Clara County Census & Survey
Fast Facts
7,394
estimated number of people who are homeless in Santa Clara County (up from 6,556 the year prior)
61%
percent of homeless population that lived in Santa Clara County for 10+ years prior to becoming homeless
43%
percentage of homeless population under the age of 25
ONLY ONE QUARTER
of the homeless population in Santa Clara County is sheltered
Click the tabs below to learn more about homelessness in Santa Clara County
Homeless Veterans
68% of the homeless veterans in Santa Clara County are unsheltered
22% of the homeless population in Santa Clara County suffers from post-traumatic stress disorder (PTSD)
Homeless with Disabilities
64% of the homeless population in Santa Clara County report a disabling condition
31% of the homeless population in Santa Clara County have a physical disability that impairs movement
36% of Santa Clara County homeless suffer from psychiatric or emotional conditions
Homeless Families & Children
28% of homeless families in Santa Clara County are unsheltered
25% of the homeless people in Santa Clara County experienced their first episode of homelessness before the age of 25
There are over 2,530 homeless youth, including unaccompanied children and transition-age youth
96% of homeless youth are unsheltered