Our Impact on Santa Clara County
There are over 7,000 people who are homeless in Santa Clara County. Many of those who are homeless are children and families, such as single mothers with children, same sex couples with children, grandparents and grandchildren, or entire conjugal families. Others are veterans, students, disabled persons, victims of domestic violence, or recently unemployed people.
The goal of the $1 Million Homeless Challenge is to support organizations that help those most vulnerable in our communities. We are so proud to support the great work that the organizations below are doing to help the homeless population in Santa Clara County. By partnering with these benefiting organizations, we believe our funds can do the most good for the most amount of people.
Family Supportive Housing
Click the image below to learn more about Family Supportive Housing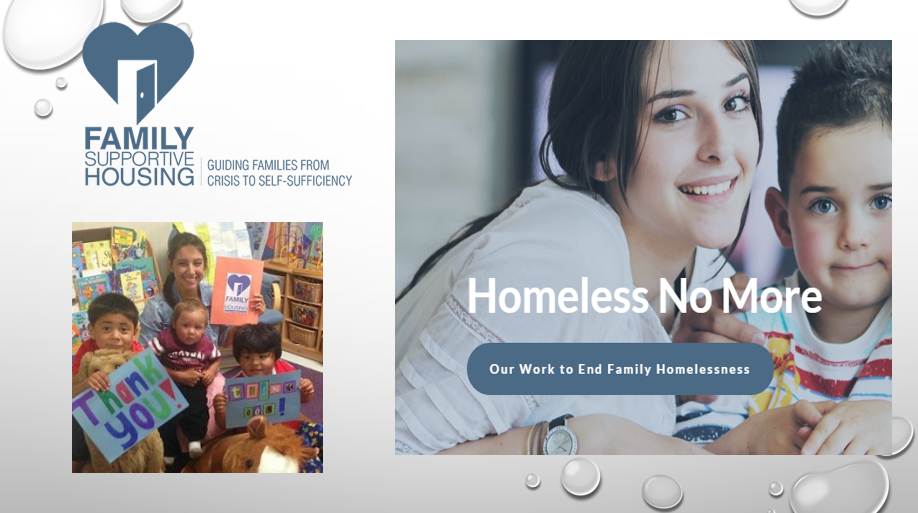 Downtown Streets Team
Click the image below to learn more about Family Supportive Housing